"When you actually have consistency, and you have people that's there for you, this is real happiness." — TyAsia

Each year, Lawyers For Children serves over 2,000 clients in over 3,000 family court proceedings. Watch and learn more about the life-changing wins our clients achieve with Lawyers For Children at their side. 

"For the first time in her life, Mia now knows what it feels like to be safe and loved."
Mia: A Safe Place to Call Home
After suffering years of neglect, Mia* was finally removed from her mother's home when she was five years old. Due to her severe developmental delays, she was placed with a therapeutic foster parent and referred to LFC's Mental Health Advocacy Project. Although the court report said that Mia was happy and thriving in her foster home, her hesitant and withdrawn demeanor at her first LFC interview raised a red flag.
Mia's LFC social worker visited her foster home the next day and discovered that Mia was being forced to live alone in a poorly lit, damp basement.
Her LFC attorney demanded an immediate court hearing, after which the home was closed and Mia was placed in a new therapeutic foster home. For the first time in her life, Mia now knows what it feels like to be safe and loved, and she is overjoyed at the prospect of her upcoming adoption by her new family.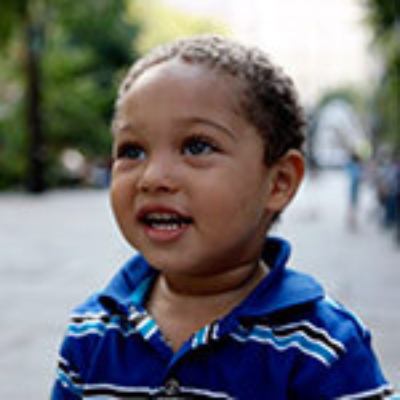 Issac: Reunited with Family

When Isaac* was only two, his mother, who suffered from schizophrenia, left him with an elderly neighbor and never returned. He was placed into foster care and Lawyers For Children was assigned to the case. Isaac's LFC social worker immediately began contacting members of his extended family, and soon reached his grandmother in Georgia, who was shocked to learn that her grandson had been abandoned. She expressed her desire to care for and adopt him as soon as possible.
After Isaac's LFC social worker went to Georgia to evaluate the home, his LFC attorney went to court to obtain an order permitting him to move to his grandmother's home. Once he was settled and his LFC social worker confirmed that he was doing well, his LFC attorney expedited the filing of an adoption petition.
Just a week before the final adoption hearing, the agency informed LFC that the adoption had fallen apart. LFC quickly ascertained that Isaac's grandmother simply did not have plane fare to travel to NYC for the final hearing. LFC's client emergency fund paid the airfare, the adoption was finalized, and Isaac has been thriving in his grandmother's care ever since.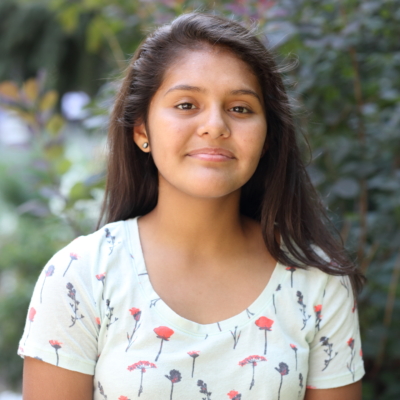 Ashley: A Return Home
When Ashley* was seven years old, she was diagnosed with bipolar disorder. Although Ashley's parents sought help at every turn, they didn't have the resources they needed to cope with their daughter's mental illness. After several psychiatric hospitalizations, they placed Ashley into foster care, hoping that she would finally get the help she needed. She was placed in a short-term diagnostic center, where she was supposed to be assessed and then sent to live temporarily in a therapeutic foster home.
Almost a month later, when LFC was assigned by the court to Ashley's case, she was referred to LFC's Mental Health Advocacy Project. Her LFC social worker immediately discovered that Ashley was still waiting in the diagnostic center and had never been moved to a therapeutic foster home, which meant that she was not receiving the services or the support she needed. In speaking with Ashley and her parents, the LFC social worker also found out that Ashley desperately wanted to return home and her parents wanted her back as soon as possible.
Ashley's LFC social worker compiled a list of in-home and community-based services that would allow her to safely return to her parents. Ashley's LFC attorney secured a court order ensuring that these services were put in place immediately, and within a week she was able to return home. Ashley's parents now have the help they need and, as a result, Ashley is flourishing at home.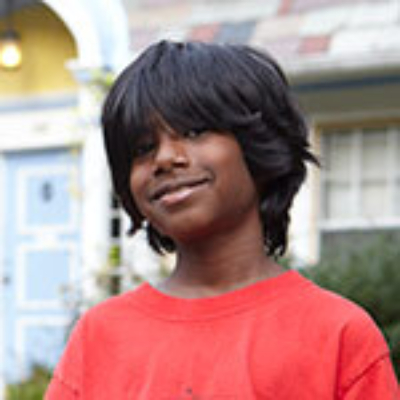 Andre: Permanency Through Kinship Guardianship

When Andre* was five, his father was killed in a car accident, and his young mother spiraled into a severe depression. She knew she was incapable of caring for Andre and voluntarily placed him in foster care. When the court assigned LFC to Andre's case, Andre's LFC social worker discovered that his paternal grandmother had no idea that he had been placed in a foster home. When they spoke, Andre's grandmother expressed a deep desire to care for him. After a thorough evaluation, Andre's LFC attorney obtained a court order placing Andre in his grandmother's home.
Before long, however, the foster care agency began pressuring Andre's grandmother to adopt him and participate in the termination of his mother's parental rights. The agency threatened to move Andre to a new adoptive home if his grandmother did not agree to this plan—all in the name of closing Andre's foster care case.
Andre's LFC attorney returned to court and successfully advocated for his grandmother to become his kinship guardian. With kinship guardianship in place, Andre has been thriving in his grandmother's home for over six years while maintaining his relationship with his mother.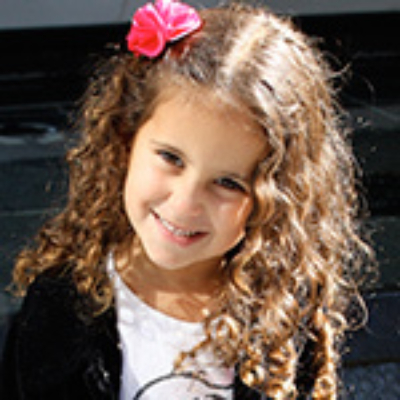 Ciara: Special Services Keep Family Together

After facing abuse and neglect for the first five years of her life, Ciara* was removed from her mother's home. She was placed in foster care with her godfather, Mr. Miles, who lived in Rochester.
Though Ciara loved Mr. Miles and felt safe and happy in his home, she struggled in school. Mr. Miles enlisted the help of a tutor and a psychologist. Despite these efforts, the foster care agency threatened to separate Ciara from her godfather and send her to a stranger's foster home in New York City if her situation at school didn't improve.
Mr. Miles called Ciara's LFC social worker, who immediately traveled to Rochester to meet with Ciara, Mr. Miles, and the psychologist. They all agreed that being removed from Mr. Miles's home would be traumatic and detrimental to Ciara's well being. Ciara's LFC attorney quickly filed a motion demanding that Ciara be permitted to stay in her godfather's home, explaining why this plan violated state foster care guidelines and regulations. The court ordered that Ciara remain with her godfather, with additional school-based services. Ciara was finally properly diagnosed as dyslexic and was able to receive help tailored to her needs. She graduated from elementary school with a "Most Improved Student" award and the promise of her upcoming adoption by her godfather.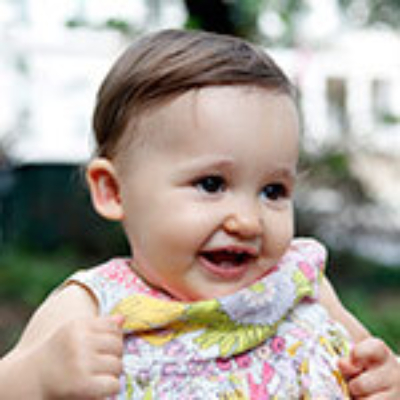 Alisha: A Loving Family For A Special-Needs Child
Alisha* was born with an incurable, life-threatening illness. Her health worsened over the first few months of her life, and when she was less than a year old, she was hospitalized. Though her doctors stabilized her condition, her mother decided that Alisha's illness was too much for her to handle and placed her in foster care.
Although Alisha was ready to go home after a few months in the hospital, she had no family members willing or able to care for her. Her foster care agency maintained that it was impossible to find her a foster home. Alisha's LFC social worker knew that it was crucial for Alisha's survival, both physically and psychologically, to know the love and care of a family. She decided to contact a couple she had worked with on another case to see if they were still interested in adopting a child.
They agreed to meet Alisha, and once they did, they knew immediately that they wanted her to be part of their family. Soon after, they became her foster parents and Alisha has been living with them ever since. With their love and close attention, she is growing stronger each day. Alisha's foster parents are moving quickly to finalize her adoption so that they will be able to provide her with the love and care that she so desperately needs.

Noah: Overcoming Trauma
Noah* was removed from his mother's care when we entered kindergarten. His teachers saw bruises on his body and discovered that he was not being fed or bathed at home.
Noah was so traumatized by the time he entered foster care that he began to have night terrors. His new foster mother complained to the agency about Noah's "behavior," and he was placed on a powerful sedative medication.
When LFC was assigned to the case, our social worker met with Noah, his foster mother, and his teachers. When his teachers reported that Noah spent most of the school day sleeping with his head on his desk, Noah's LFC social worker was outraged. She understood that Noah's normal reaction to the trauma of being abused and neglected was being treated as a mental illness, with medication that was far too powerful for such a young child.
Noah's LFC team consulted on the case, and that afternoon, Noah's LFC attorney went to court and demanded that the foster care agency provide Noah with therapy, cease sedating him immediately, and find him a supportive and loving therapeutic foster home.
Now, three months later, Noah is thriving in a preadoptive foster home, receiving biweekly therapy, and excelling in school.
Anthony: A Home Of His Own
Anthony* was filled with anxiety as he approached his 21st birthday. On that day, he would be forced to leave the safety of his foster home. He had found a job and enrolled in college but could not afford to live on his own. Anthony had no family to support him, and he feared that any gap in housing would lead to homelessness. He sought help from the city, but was told that the only housing program he qualified for had a two-year waiting list.
When Anthony arrived at LFC, he was immediately referred to our housing attorney, who quickly recognized that he qualified for a new housing program for youth leaving foster care. That afternoon, Anthony and his LFC social worker completed the application and, within weeks, Anthony had a new apartment. His dream of safely achieving independence had finally become a reality.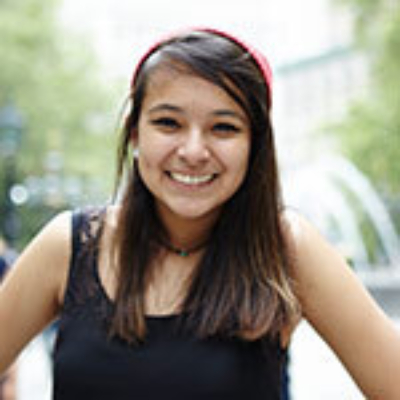 Angelique: From Foster Care To College
Angelique* was abused by her parents for years before she was placed into foster care when she was twelve. She lived in five foster homes in her first year in care, but when LFC was assigned to her case, her LFC social worker met with her and found out that she had a cousin who was willing to take her into her home.
Living in a stable home enabled Angelique to focus on her studies. She worked hard and planned to attend college outside of New York City when she graduated from high school. When she asked her foster care agency for help filling out her scholarship application and gathering the materials she would need, they told her that she should attend community college instead. Angelique called her LFC social worker, who supported her dream of attending a four-year college. She helped Angelique with her applications and even wrote a letter of recommendation for her. A few months before Angelique graduated from high school, she found out she had been admitted to Syracuse University. She began college in the fall and comes to visit her LFC team every time she has a school break.
Jamie: Reunited With A Loving Mother
Jamie's* father had abused his mother for years until, one night, he almost killed her. When Jamie's father was arrested and his mother was taken to the hospital, Jamie was sent to an emergency foster care placement. His mother spent a month in intensive care and when she was finally able to go home, she begged for Jamie to be returned to her.
However, when LFC was assigned to Jamie's case two months later, Jamie was still in foster care and was desperate to go home to his mother. His LFC social worker visited his mother's home and testified the next day in court that with Jamie's father in jail, the home was safe and appropriate, and continued separation was traumatizing Jamie.
The judge ordered Jamie's immediate re- turn to his mother, and the two were reunited later that day. Jamie and his mom agreed that it was the best day of their lives.
Alina: Recovering From Sexual Abuse
After suffering years of sexual abuse by her stepfather, Alina* ran away from home. She soon met Alex, who gave her a place to stay and showered her with affection. Before long, however, he started sending her on "dates" with older men and hitting her when she resisted. Not knowing where to turn, thirteen-year-old Alina was sexually exploited until Alex was finally arrested and she was placed in foster care.
When Alina met her LFC team she shared that she wanted to testify against Alex but couldn't face seeing him again. Her attorney convinced the court to allow her to testify via video, an experience Alina described as empowering. Meanwhile, Alina's social worker identified a survivors support group for her and successfully advocated for her placement in a therapeutic foster home.
Alina finally knows what it means to feel safe at home.
Astryd: Abandoned Teen Overcomes Odds

When she was 16, Astryd* came to the United States from Haiti on what she thought was a vacation with her parents. When they arrived, her parents told her she was adopted and that she wouldn't be returning to Haiti with them. They left her with no money and none of her immigration or identification documents. Astryd found a temporary place to stay, but soon Children's Services was called, and she was taken into foster care.
Two months later, Lawyers For Children was assigned to represent Astryd and discovered that she still wasn't enrolled in school. Astryd told her team that she had been rejected from several schools because she didn't have the proper documentation and spoke limited English.
The Director of LFC's Education Advocacy Project went to court the next day to demand that Astryd be placed immediately in a school where she would receive intensive English language support. To facilitate this process, LFC's immigration specialist helped Astryd obtain her green card and her other documents.
Over the next several years, LFC ensured that Astryd was on track to graduate. This fall, Astryd will attend a four-year college upstate on a full scholarship. She looks forward to being adopted by her foster family and to a bright future as an engineer.
Shardee: A Supportive Home For A Transgender Youth
Fourteen-year-old Stephan* was placed into foster care by his mother when he informed her that he identified as a transgender female. Stephan, now known as Shardee, was placed in a group home, where she was treated disrespectfully and punitively by the foster care staff—often denied food and prevented from contacting her attorney. Shardee begged for a transfer to a trans-friendly placement. ACS refused, arguing that there was no appropriate placement for Shardee.
 After Shardee met with her LFC attorney (the LGBTQ Project co-director) and social worker, the LFC team located a residential placement in Pennsylvania that would provide Shardee with a service-rich program and allow her to express her gender identity. After extensive discussions with her LFC attorney and social worker, Shardee's mother and ACS consented to Shardee's placement in the Pennsylvania program.

Since her transfer to the new placement, Shardee has consistently reported that she is very happy in her new home. Shardee says that staff and residents are respectful and she is once again excelling in school and will be graduating from high school next year. In addition, Shardee now goes on regular visits to her mother, with whom she has mended her relationship.
*In order to preserve client confidentiality, names and other details have been changed. Volunteer models appear in all photographs that depict LFC clients. Photographs courtesy Ben Fink Shapiro Studio and Jasmin Ortiz.
National Association of Counsel for Children, Outstanding Children's Law Office Award (2022)
The New York Law Journal, Lawyers Who Lead by Example (2016)
American Bar Association, Child Advocacy Award (2015
Robin Hood Foundation, Hero Award (2015)
NYC Administration For Children's Services, LGBTQ Foster Care Leaders, Outstanding Community Based Organization Award (2013)
NYS Bar Association, Howard A. Levine Award for Excellence in Child Welfare (2009, 2013)
National Association of Counsel for Children, Outstanding Legal Advocacy Award (2012)
Association of the Bar of the City of New York, Kathryn A. McDonald Award for Excellence in Service to the Family Court (2005, 2012)
Association of Family and Conciliation Courts, Innovative Program Award (2012)
NYS Bar Association, Citation for Special Achievement in Public Service (2012)
NYS Bar Association, Award for Outstanding Achievements in Promoting Standards of Excellence in Mandated Representation (2009)
Center For Family Life, Community Advocate Award (2009)
American Bar Association, Hodson Award For Public Service (2008)
Bowdoin College, The Common Good Award (2000)
The Graduate School and University Center of the City University of New York, HOPE, Hands On Promoting Excellence for New York Award (1995)
Equal Justice Works Fellowships, (1998-2000, 2001-2003, 2005-2007, 2008-2010, 2013-2015, 2014-2016, 2020-2021)
Skadden Foundation Fellowships, (1996-1998, 1999-2001, 2001-2003, 2007-2009, 2016-2018)